Leadership 5.0.
Realised.
Leadium

equips executives to lead Industry 5.0.
The fifth industrial revolution is emergent. Accelerated digitisation and artificial intelligence are disrupting every business sector. To navigate this uncharted terrain, leaders must evolve business, harnessing purposeful technology and workforce wellbeing to ensure sustainable, resilient organisations.
This evolution requires a diversity of skillful experts who can lead themselves and harness collective intelligence.
Leadium supports organisations to develop tomorrow's leaders and workforce. Empathic, authentic and energising, these self-assured professionals share a compelling vision, empower their teams and drive real change.
Leadium applies best practice learning design to maximise sustained behaviour change. Our dynamic, multi-mode programs ensure that your busy leaders are stimulated, stretched and supported.
Elements

of Leadership 5.0.
Refining the mind to be fully attentive, attuned and astute.
We equip leaders to optimise their mental capital and build self and situational awareness. Our neuro-performance tools resource them to stay calm under pressure, focus on what matters, and embody self-certainty.
Managing energy to sustain stamina and model wellness.
Leadership is a marathon and leaders' energy impacts team performance. The synergy between health and productivity frames our focus on practical energy management and wellness-boosting micro-changes.
Elevating communications, empathy and impact.
Connecting authentically and commanding the room are essential to influencing. We advance leaders' ability to engage audiences, articulate their vision and build psychologically safe teams.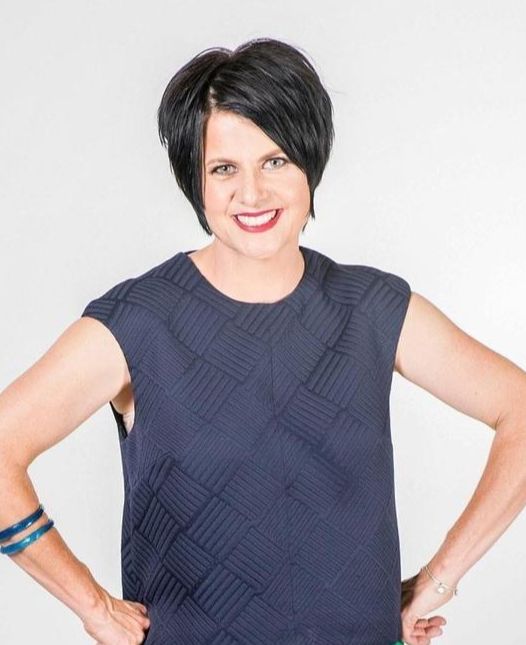 Great stories


change hearts and minds.

Sharon Longridge, Leadium's award-winning broadcaster and seasoned speaker, delivers dynamic keynotes and masterclasses firmly anchored in the wisdom of science.

An expert in executive presence, Sharon crafts compelling conversations to inspire busy professionals to think and act differently.

 
"Sharon's real-time demonstration of
executive presence skills, delivered with a thorough theoretical understanding, wit and charm
will ensure your next professional development session has impact!"
Dr Hannah Brown,
Exec. Dir. (Acting), South Australian Research and Development Institute 
Sharon co-directed Monash Business School's flagship program Your Leadership Voice: Women in Focus. She delivers the opening address at the 2018 SUE Talks.
"Sharon was integral to the success of our (Qantas) Executive and Senior Leader Development programs.
These programs won the Australian Human Resources Institute (AHRI) Rob Goffee Leadership Development Award...
Sharon's expertise was key to this.
Needless to say, I would highly recommend her."

Colleen Deagan, GM Organisational Development
, Qantas
Let's elevate your
leadership.
Get in touch with us today
to
help shape your leaders


of tomorrow.
We acknowledge the Traditional Custodians of this Land.
We pay respect to Elders past, present and future, and the continuation of cultural, spiritual and educational practices of Aboriginal and Torres Strait Islander People.